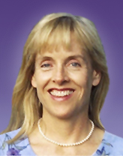 Everyone has a "thing" that they love and enjoy doing.  Yours might be Fantasy Football or shopping or sports or Twitter … for me, other than running, my "thing" has always been Math and English.  I was good at school, so it was an easy decision to major in both subjects. After graduating from the University of Texas at Austin with my dual degree, I worked in the corporate world for over a year.  I soon longed to go to graduate school so that I could realize my life long dream … to teach college math.
I had a very successful teaching career with numerous awards for teaching excellence over the past 33 years, and I have literally taught math to thousands of students.  I recently retired from the University of Texas in Austin after a wonderful 28-year career.   Having really enjoyed also tutoring over the past 7 years, I have decided what I would most like to do next is to continue tutoring, as a full-time career.
I have a genuine, heartfelt desire for my tutoring students to succeed, and I will do everything possible to ensure that as a result of my tutoring, they are self-confident and prepared for their math classes and tests.   My clients have ranged in age from 8 years old to adults preparing for the math portion of the GRE.  I currently work with elementary, middle school, high school, and college students, as well as adults who have dreams of college degrees or graduate degrees.  Because of my dual degree and teaching certification in English, some of my students have also enlisted my assistance to edit writing assignments and create college application essays.
Please check out the Reviews on this website from both students and parents to see how my work and support have provided tangible results for my clients.